Boom KY and Awesome Inc presented to GRREC members yesterday. The opportunity to partner with schools in the Bowling Green area is vitally important to our economic growth trajectory.
In a recent conversation with WKU Innovation Campus CEO Buddy Steen and Sam Ford, we discussed what qualities the current and future employers in Bowling Green are looking for. Mr. Steen shared what employers have told him are:
To be a problem solver
To think critically
To possess creativity
Boom KY partners with high schools across Kentucky where we guide students to launch startups.  We accomplish this by teaching Coding and Entrepreneurship.  Both of our programs are full-time, everyday, year-round classes. 

On our proprietary platform, our team guides students to create a Minimal Viable Product or MVP.  Teams will compete at The Young Entrepreneur Show each spring for fellowships.  Two weeks ago at EKU, Gambit from Greenwood High School was crowned the winner by the panel of judges for creating a remarkably useful political canvassing tool.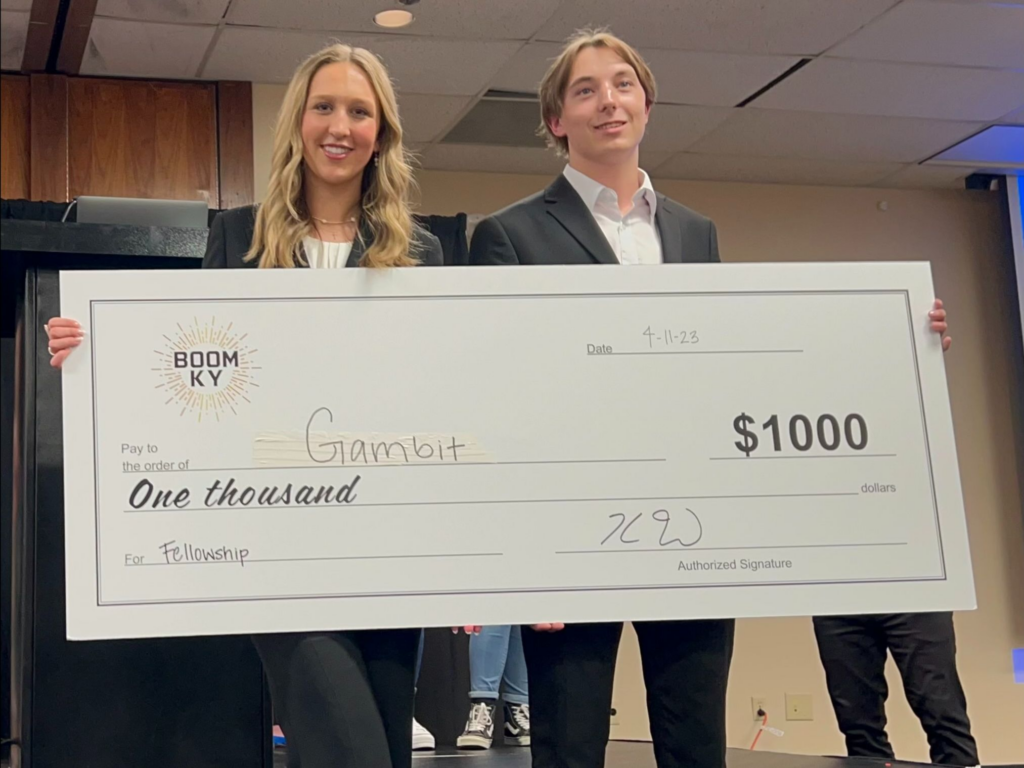 Our partner Awesome Inc has led Code cohorts for over ten years. It is hard for schools to find CS-qualified teachers and it's even harder to retain them. We work side-by-side with our partnered schools to implement our curriculum, which is centered on what employers tell us they need. It is vitally important with the tech companies that are moving into Bowling Green that we introduce our students to Code and establish a solid foundation.
Boom KY is onboarding new schools for the 23/24 school year and we would like to discuss our programs with each GRREC member. Join us on Wednesday, May 10th at 1:15 est for a Zoom meeting.
Join Zoom Meeting
https://zoom.us/j/94574061923?pwd=UGVnRnl2cFpjN2FXZyt5WmJIMHprdz09

Meeting ID: 945 7406 1923
Passcode: 259339
If you can't make May 10th, please click here and email me at kyle@boomky.org to schedule a meeting.